OUR MISSION IS TO HARNESS OUR CREATIVITY INTO A VIABLE SOLUTION
Everyone has a pencil but how many writers do you know? Having a set of tools does not mean they know what they are doing. With years of experience working in all aspects of digital media including videography, photography, web design, SEO, digital marketing, infomercials, educational videos, as well as being on the cutting edge of 360 video and Virtual Reality.
Because we have vision we will help position your company ahead of the curve. We have experience shooting in vast locations including Guam, many island in the South Pacific, Tanzania, as well as many locations across the US.
We Thrive On Challenging Projects That Produce Bigger Rewards.
The Right Tools. The Right Solution.
Rather than try and improve the same old tools why not think outside the box and use new tools to drive revenue and gather new loyal clients. We are not tied to a specific tool or solution, because we are independent and our loyalty is to you the client, we use the best tool available reducing the cost of acquiring and retaining a new customer or client.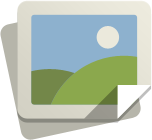 Beautiful Imagery
Images tell a story, share a feeling and reveal information to your viewer.
Images Tell A Story
Rest assure we will incorporate beautiful imagery into your project so it stands out to the world.
Intuitive Options
Our intuitive options allow you to quickly and easily customize your web site.
Interfaces Matter
Options are useless without a clear understanding of what they do. We include intuitive, easy to use options.
Responsive
No matter what screen size or device, rest assure your content will look amazing.
Looks Amazing
Your content matters most, and needs to be accessible anywhere, anytime. This happens with our framework.
Free Publicity In Dollar Value We Achieved For Our Clients
We Are Global And Have Helped Clients Worldwide.
We Thrive Ourselves On Creativity, Intuition & Determination.
We provide marketing solutions to solve your revenue hurdles.
We Are Creative
No one has cornered the market on ideas. One of our strengths is to help our client see past all the white noise.
We Have Intuition
We make our job look easy because we have natural marketing talent with no limits. If we are working together our ideas are your ideas.
We Are Determined
We find the solution, period.